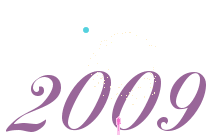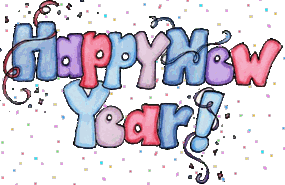 Wow, I can't believe 2009 is just a matter of hours away. I can honestly say that 2008 was a great year for me despite having had a stroke of bad luck with employment. The highlight of '08--besides the New Kids Reunion and having been fortunate to attend four NKOTB concerts--was the fact that I got my first article published, which was then followed by two more! Fortunately, I thank God for my health and the fact that I have a family that loves me, and new friends, who care to know how I'm doing. :)
I will be spending New Years Eve with my best friend, LM, and her family, who live about 10 minutes away.  Every year, I tend to make a few resolutions, but then sometimes end up breaking them. However, this year I hope to accomplish the following goals: 
1) To get a new job, which will enable me to have some flexibility with school
2) To be more persistent in the matter of getting the interviews I want and getting more of my work published
3) Sticking with an exercise routine, especially during the winter
4) To have strength to deal with any and all obstacles that may come along my way  
5) And to continue to have faith that I will be able to see these goals through  
I hope that 2009 brings good health, happiness and prosperity to all. HAPPY NEW YEAR!